Configuring IPTV SMARTERS PRO
Download IPTV SMARTERS PRO from the
Downloads page or Google Play Store.
Once installed click on it to start the application.
 
The first time you will see this screen
 
Click on Accept
Now it will ask for a Name, put the name of your package.
Example: SteelTv Latino.
 
Now enter your user name and password and the url you
received on your e-mail.
 
Now click on "Latino"

It will start downloading all the info.
 
Once finished, click on install epg and wait till it finishes.
 
Now you can browse live TV with epg or channel list.
 
When using channel list, you can change groups of live TV
using 

the left and right arrows on your remote control.
 
To exit live tv, just click back on your remote control.
To watch movies, click on the Movies section.
 
Browse for your category and click ok.
 
It will display the entire sections with posters.
 
Click on a movie to access the information and the trailer.
 
To watch just click play.
If you want to use and external player (highly recommended)
long press "ok" on the movie poster with your remote control
and select the external video player.
 
To watch Tv series, click on "series "on main menu
and browse for your preferred category and click ok.
 
It will display the posters of all TV Shows.
 
Click on one and it will show the TV Show information as well as available
seasons and episodes.
 
Disable the "Auto Start on Bootup", click on the settings
icon or the three dots on the top right corner and go to
General Settings and uncheck it.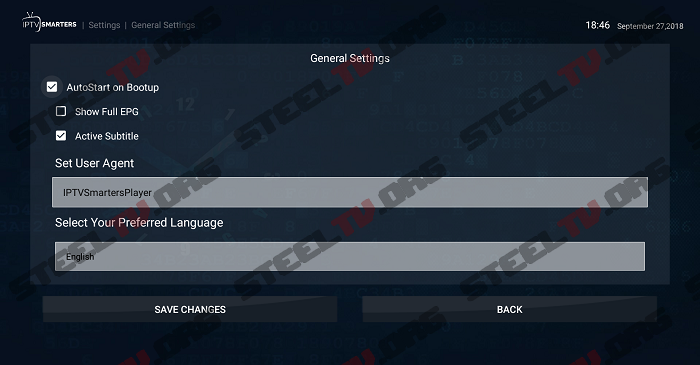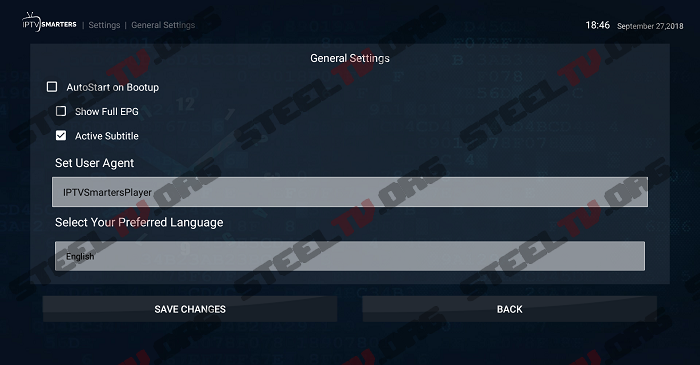 Here you can also change the interface language
 
On Player Selection you can set to external player (VLC recommended)