Our Exclusive SteelTV app it is by far the best one in the market.
While there are many other apps out there, they use a single media player built in or two, providing an okay video quality, while SteelTV uses several custom made media players along with hundreds of media codecs for audio and video, this way when you play a live TV channel or a movie, SteelTv detects the codecs on which it's transmitting and it automatically adjusts itself for the best video player with the best sound and video quality (This process takes milliseconds).
You can have all of our packages at the same time without needing to use another application.
Now you can have all of our services in the same place.
Just start up SteelTV and click on TV Sources, select your service, enter your login details, wait one minute for the channel list and guide to load and start watching your favorite programs.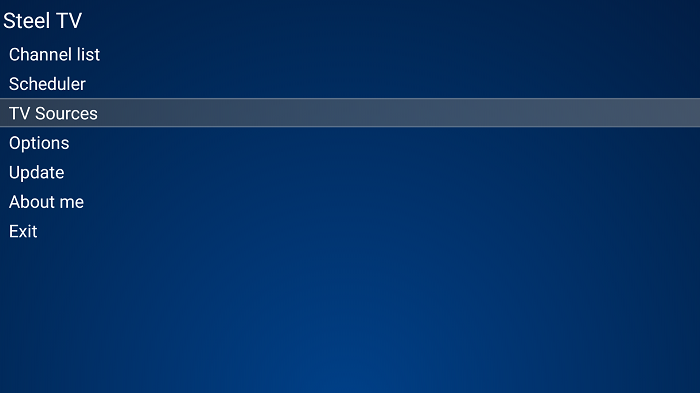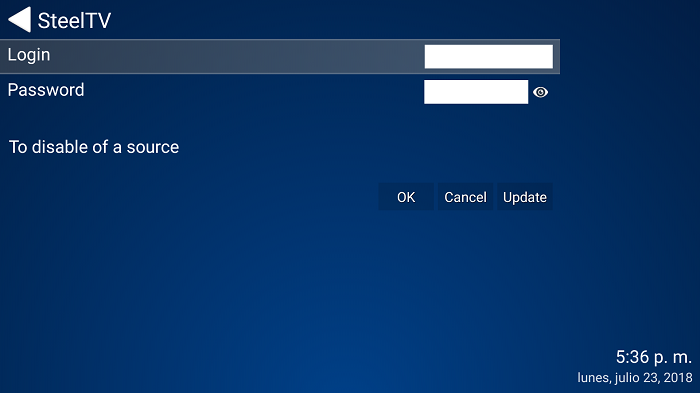 Back on the main menu; select either Channel List or Guide to start browsing the channel lineup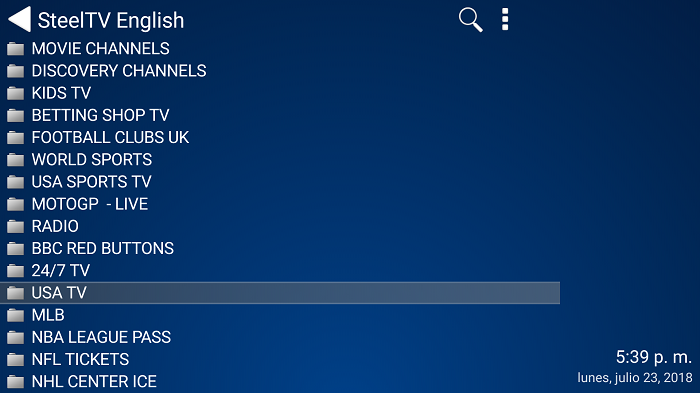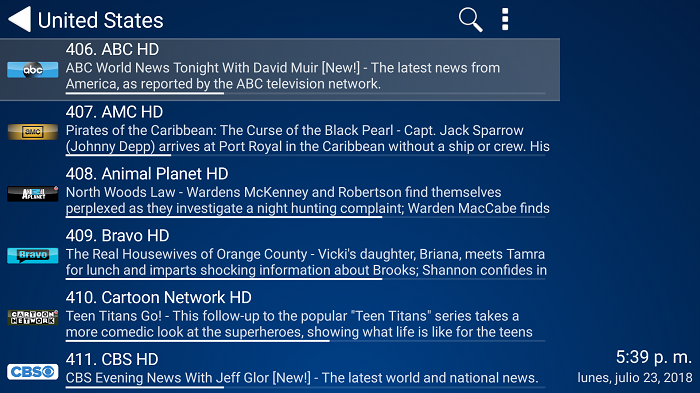 Just click on a group and then click on a channel and start watching.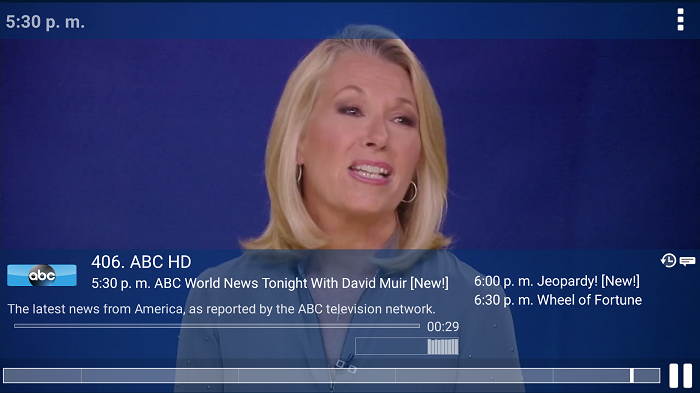 Even though channels open really fast, the time-shift feature has already made a small cache to avoid buffering (The bigger the size of the time-shift the more you can rewind).
As you see in the bottom, this channel has a large time-shift filled, so you can rewind, pause and this also avoids any buffering since the program is being played a bit delayed
If a channel is giving you a hard time while buffering from the source, just pause that channel for a minute and goodbye buffering.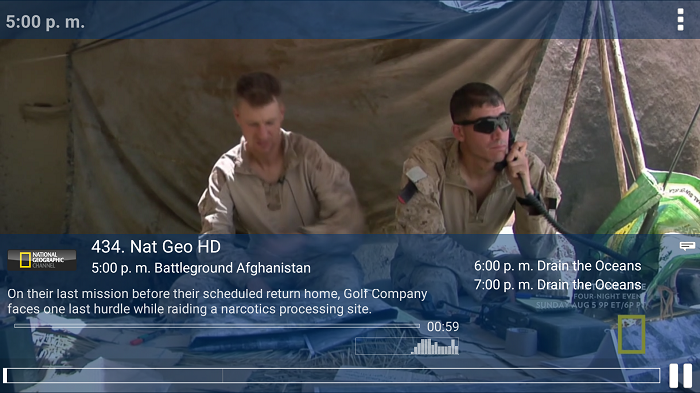 That way you're always a minute behind real time and provides a smooth viewing.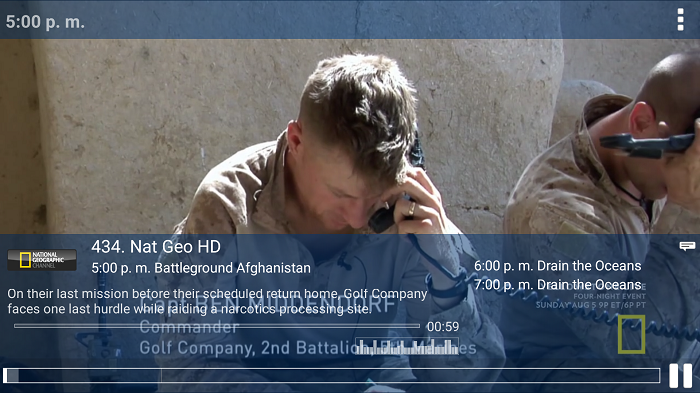 Click on the left key on your remote controller and you can browse all of the channels without leaving your current program.
Press and hold the "OK" key on your remote controller to open up the guide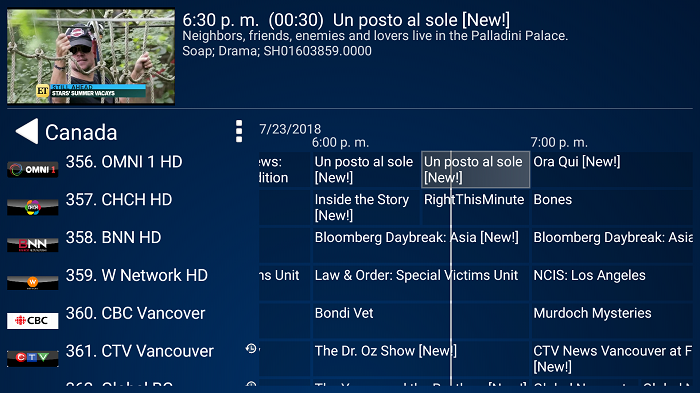 Now you can navigate the entire guide.
On the guide you can hit back on your remote controller and open up another group of live TV without leaving your current viewing.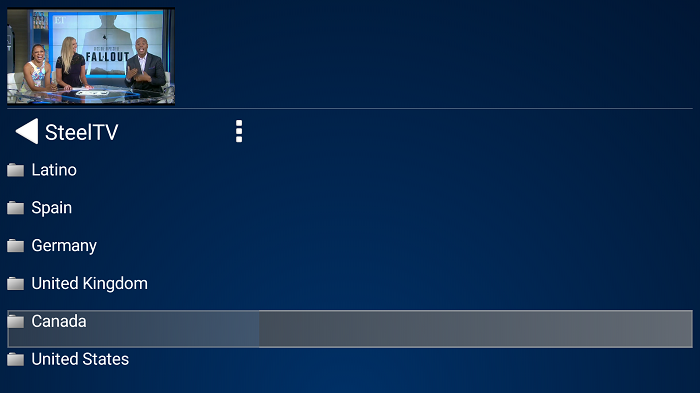 If you want to stay on the current program, just hit back, back, and back again.
Channels with this symbol: 
means they have a 48 hours cache, so if you missed a program just search for it on the guide and open it, or use the time-shift to navigate back.
When watching a channel, press the Right key on your remote controller to access all of the information and options for that channel.
 If available, you can turn on the Closed Caption-subtitles.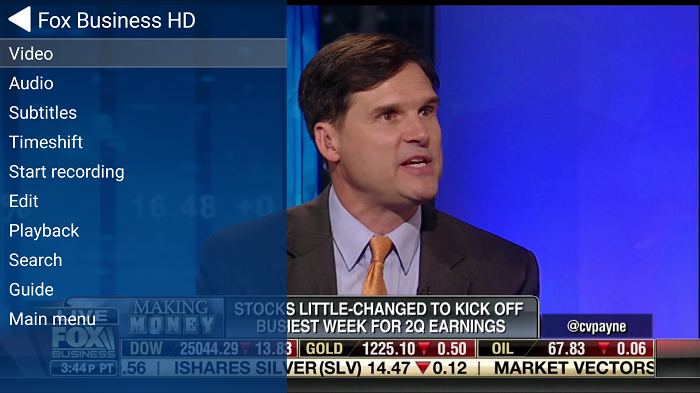 You can also click on "edit" and it will give you several options, like add to favorites list, and check as an Adult channel to use the password lock protection.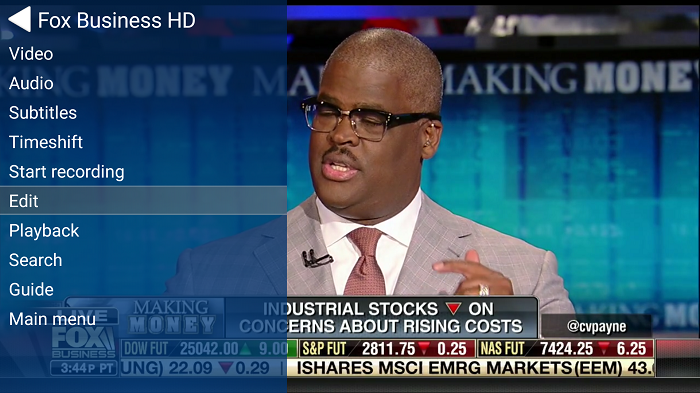 Also you can hide a channel; you can unhide it whenever you want.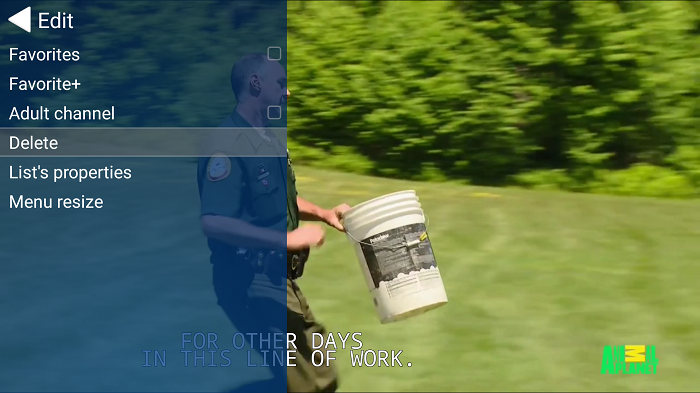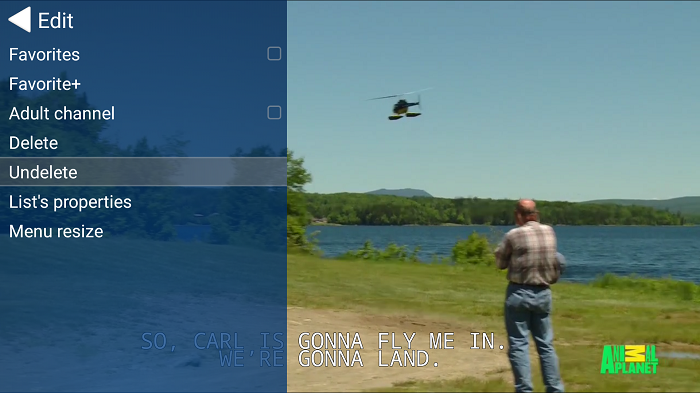 "FAVORITES" This is one of our most loved function from our customers, we have 9 Favorites groups, that is correct 9, so you can customize the live tv even more.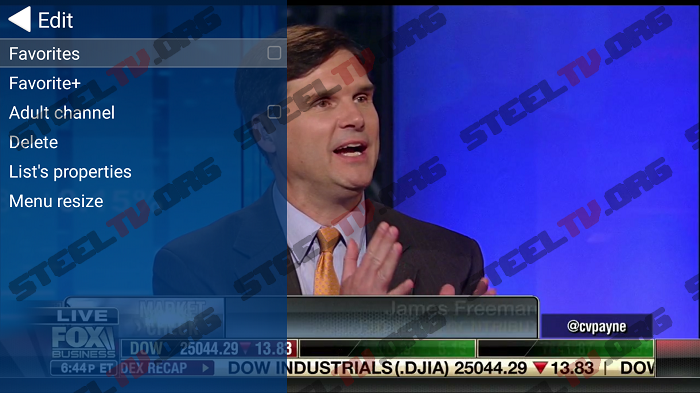 Each Favorite group can be renamed, so instead of entering the group and looking for a specific channel you can have it on the main screen for easy access.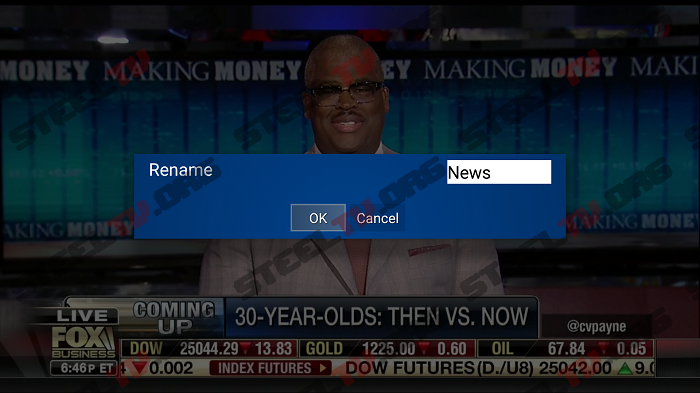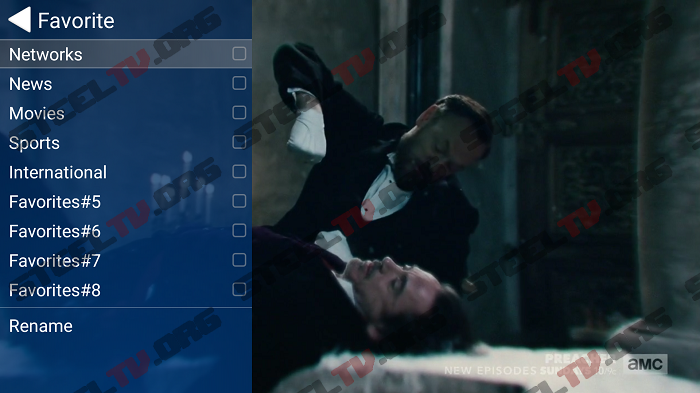 Favorite groups are global, so if you have more than one of our packages, you can add your favorites from each package to the same favorite group.
You can go to Edit List Properties to reorganize all of the channels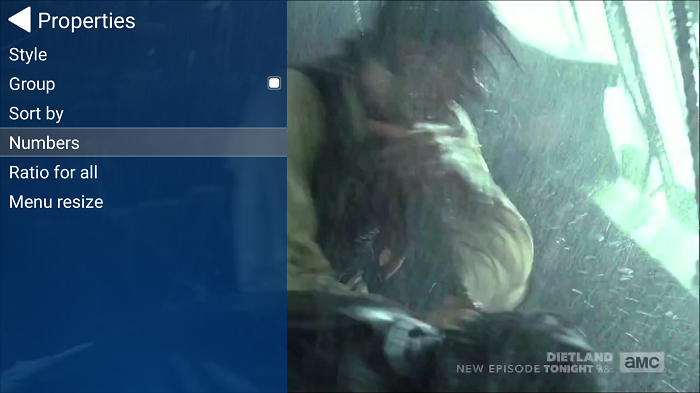 Another great feature is the search option; you can search for a channel or specific content.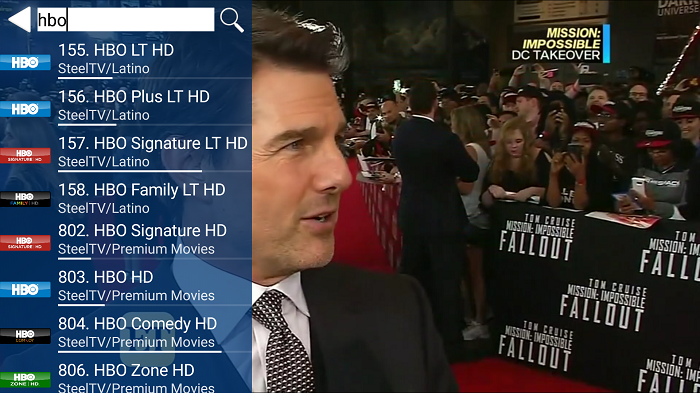 Use the Up and Down buttons on your remote controller to change channels.
You can also schedule-record any channel program.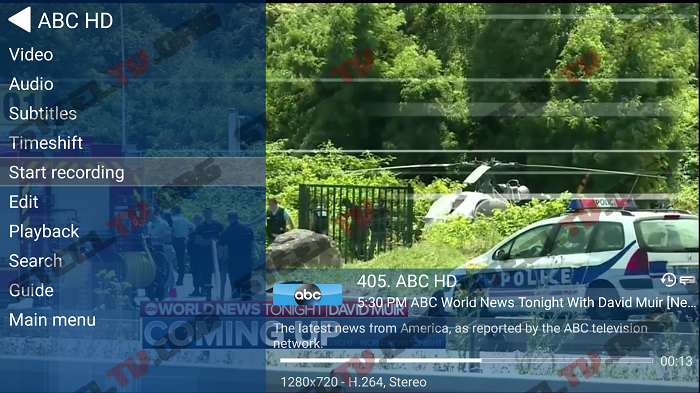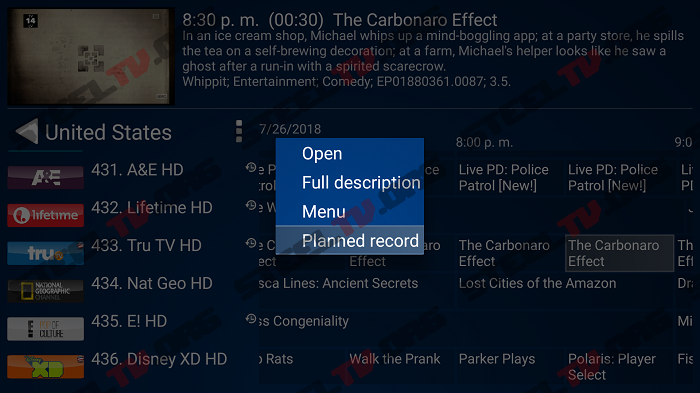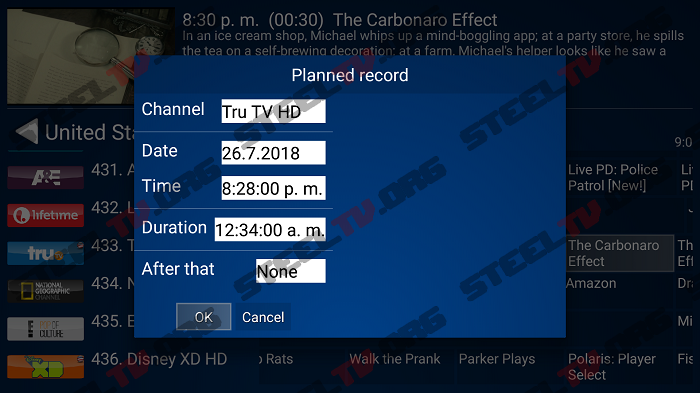 You can change the format of list to grid to make VOD browsing more friendly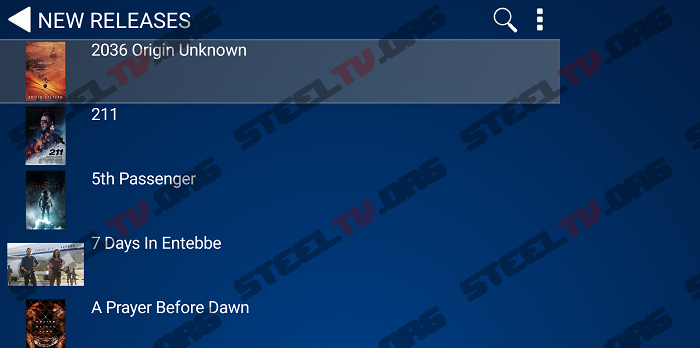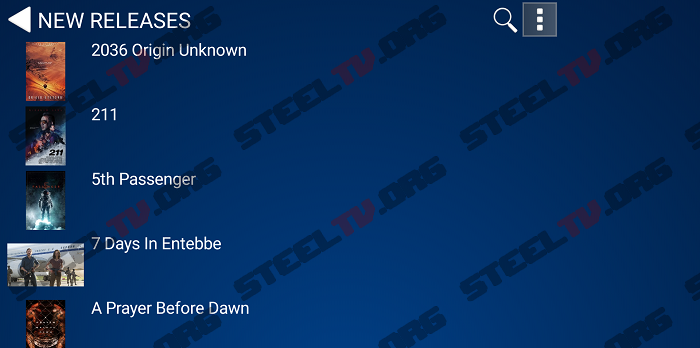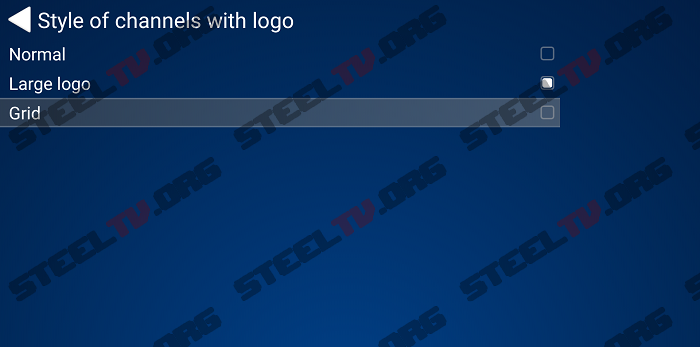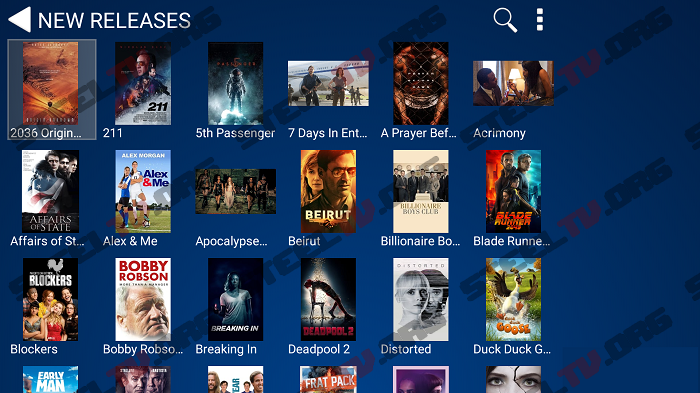 You can toggle the color of the background to your own likings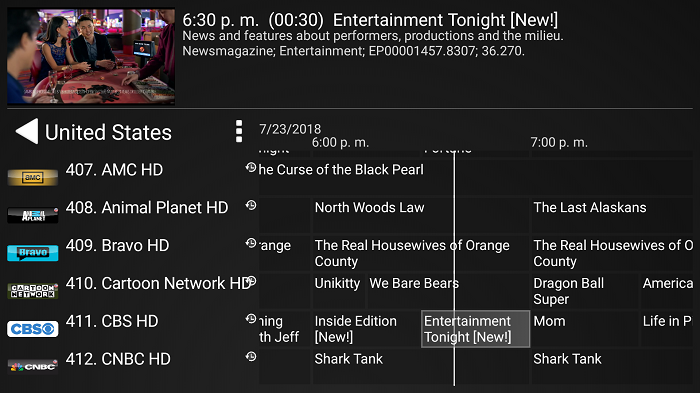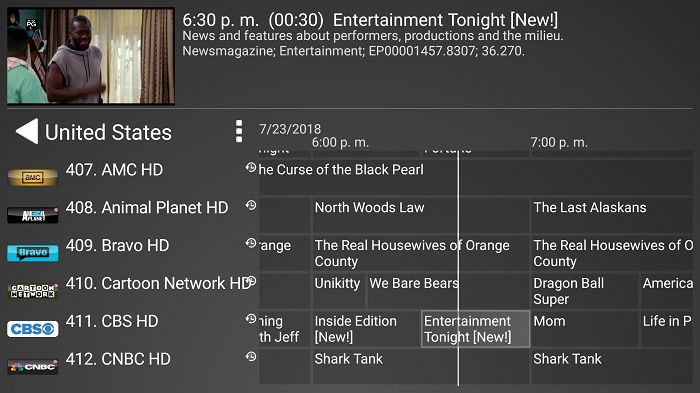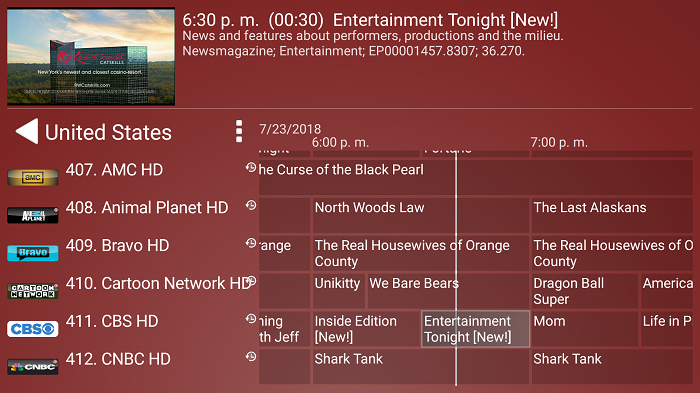 Remember to follow the SteelTV Recommended Settings.